Full Time Employee (FTE)
Average Hours Per FTE
FTE Total Hours:

(40 hrs x 52 weeks)
2080 hrs
hrs
hrs
hrs
hrs
hrs
hrs
---
---
Productive Time for all FTEs:
Volumes per CPT Code/Group ?

The CPT code volumes to be entered are based on the estimated number of visits and services that are coded by coders. This would not include services that may be automatically submitted without coder review. The average coding time is based on nationwide data to support the amount of the average estimated time it would take to code a specific visit or service.

Average Coding Time

(in minutes)

Total Time

(in minutes)

Total Hours

Office EM

7

0

0.00

Hospital EM

10

0

0.00

Invasive/Operative Procedures

20

0

0.00

Diagnostic Testing

10

0

0.00
---
Total Productive Hours Needed

0

hrs
Total Productive Hours Covered

0

hrs

---

Total Productive Hours Remaining ?

Tool tip for this item. Fill with any descriptiption you need.

0

hrs
FTEs Needed:
FTEs Staffed:
---
Additional FTEs to Consider:

Disclaimer: This calculator is for general information purposes only to provide an estimate of coding staffing needs. Based on your specific program, job responsibilities, etc. values may vary.

OPTIMIZE YOUR CV CODING
MedAxiom's Revenue Cycle Solutions Team offers consulting services and education to help you optimize coding, billing and reimbursement.

Whether it's providing long term, temporary or gap remote coding support, MedAxiom can help you: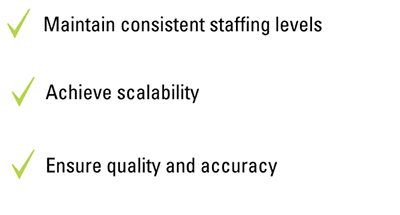 MedAxiom provides a turnaround time of 3-5 business days and coder accuracy rates of 95% or higher. Can you say the same about your current coding and billing solution?